This is my BA graduation project, made at the Faculty of Design at Lodz University of Technology.
It's an alternative guide to the city of Łódź (Poland).
Made as a tribute to my beloved hometown.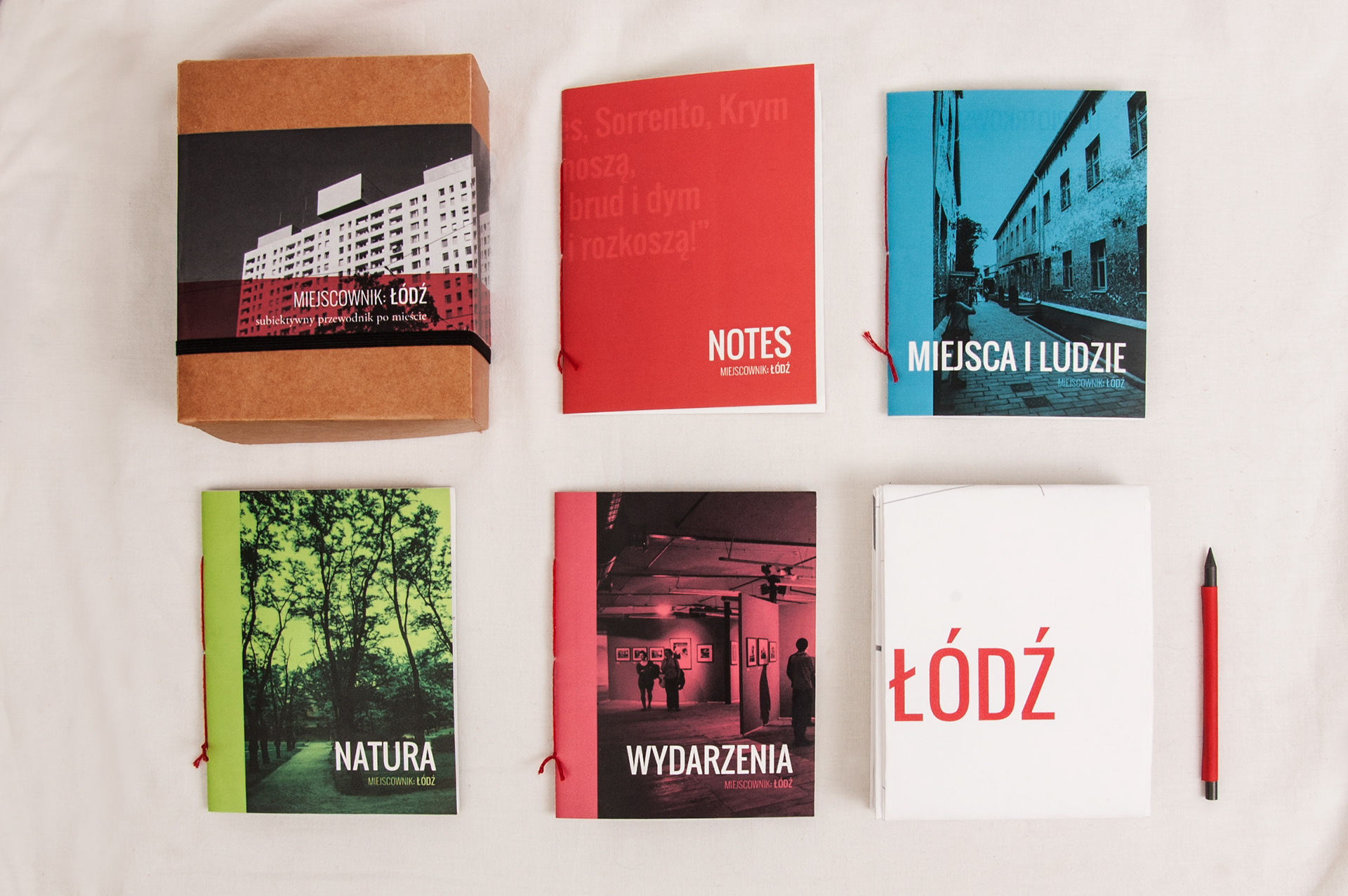 Instead of making a regular book publication, I decided to split the content into three separate booklets, accompanied by a notebook and folded city plan. Tailor-made cardboard box acts as a cover. 
The booklets are thematically divided, each covering one of the following topics:
- Miejsca i Ludzie

(Places and People)
– General characteristics of the city, places to spend free time, architecture...
- Natura

(Nature)
– Parks and green areas
- Wydarzenia

(Events)
– Selection of reccuring ventures, cultural and other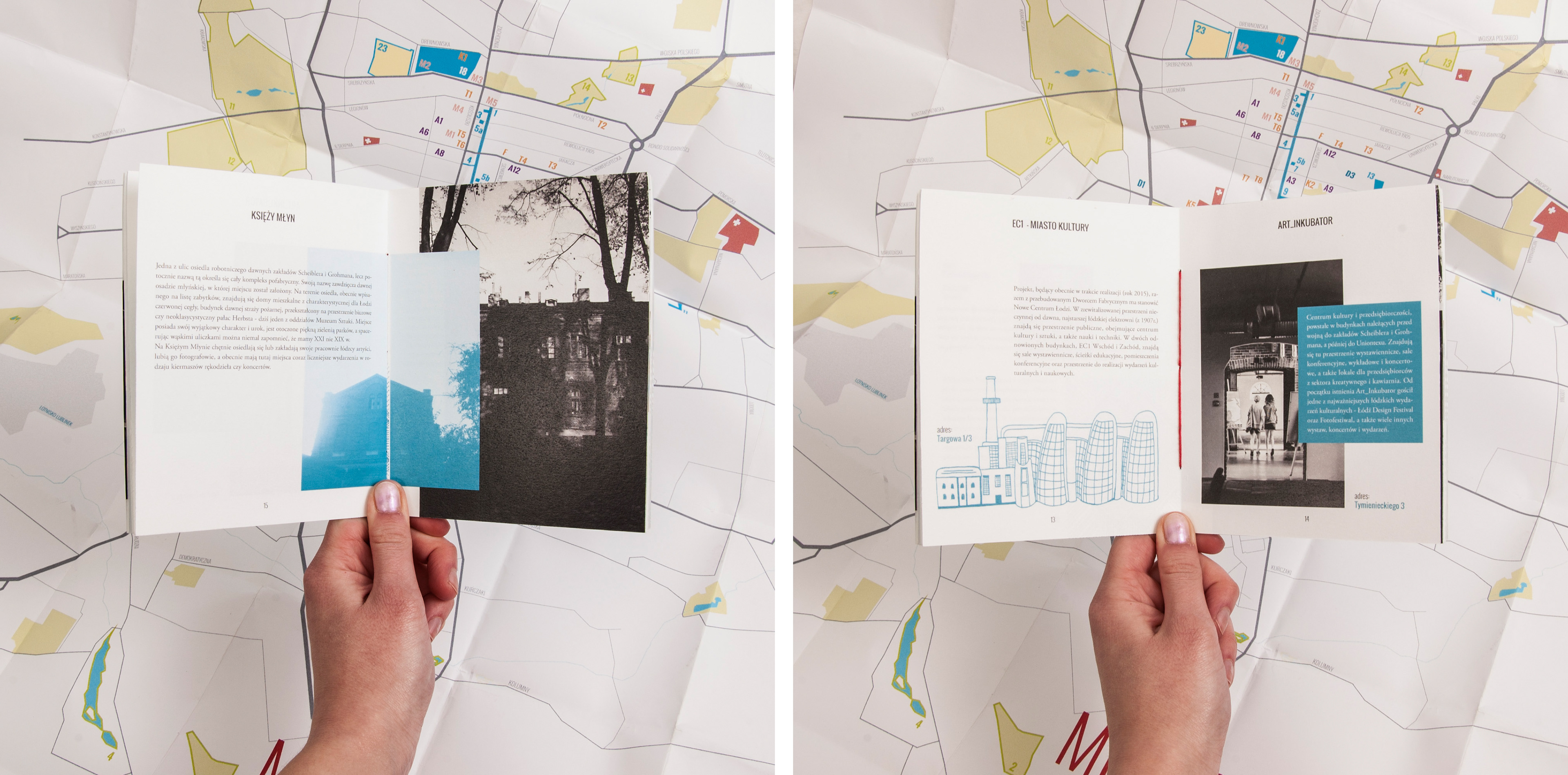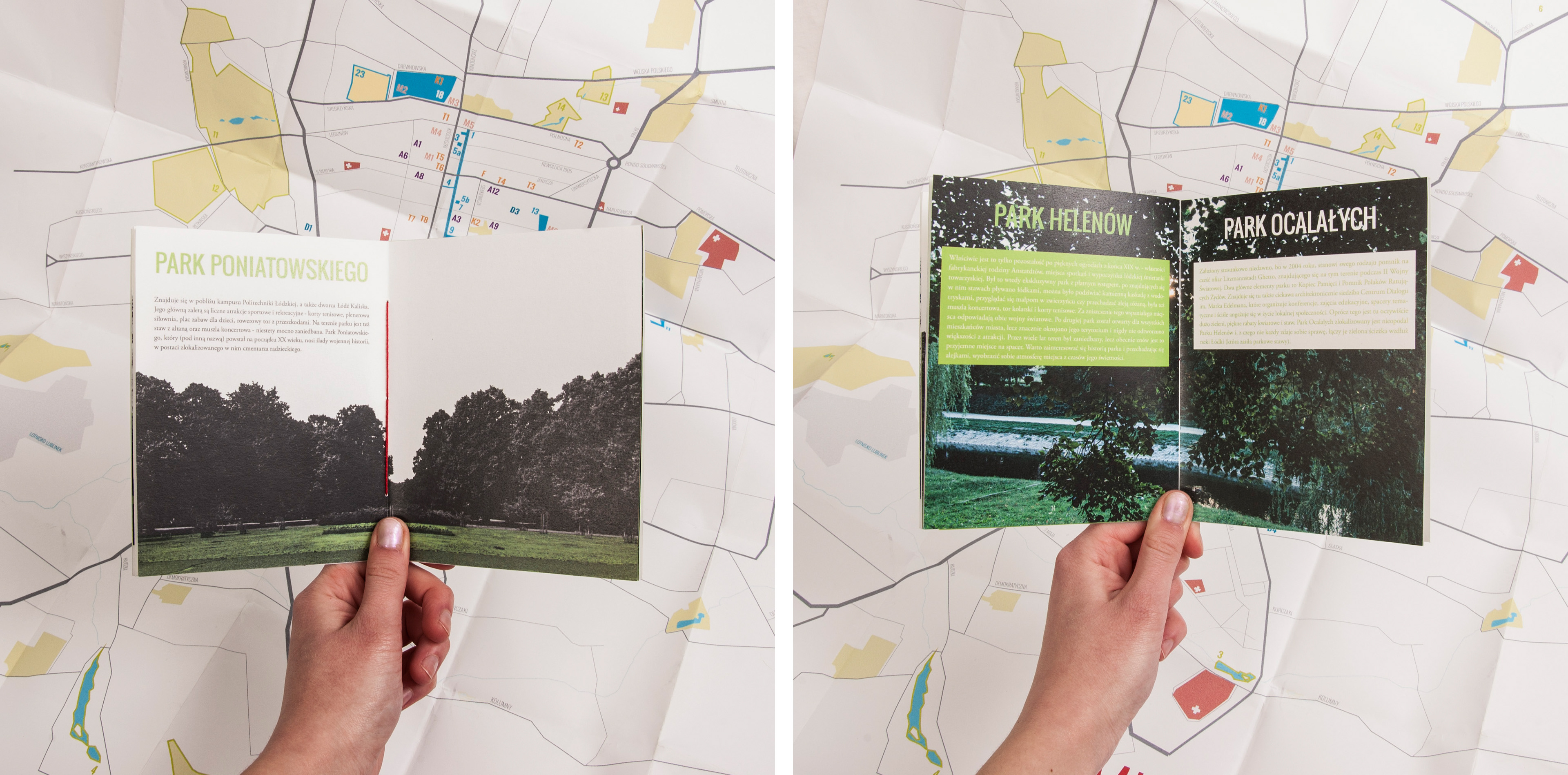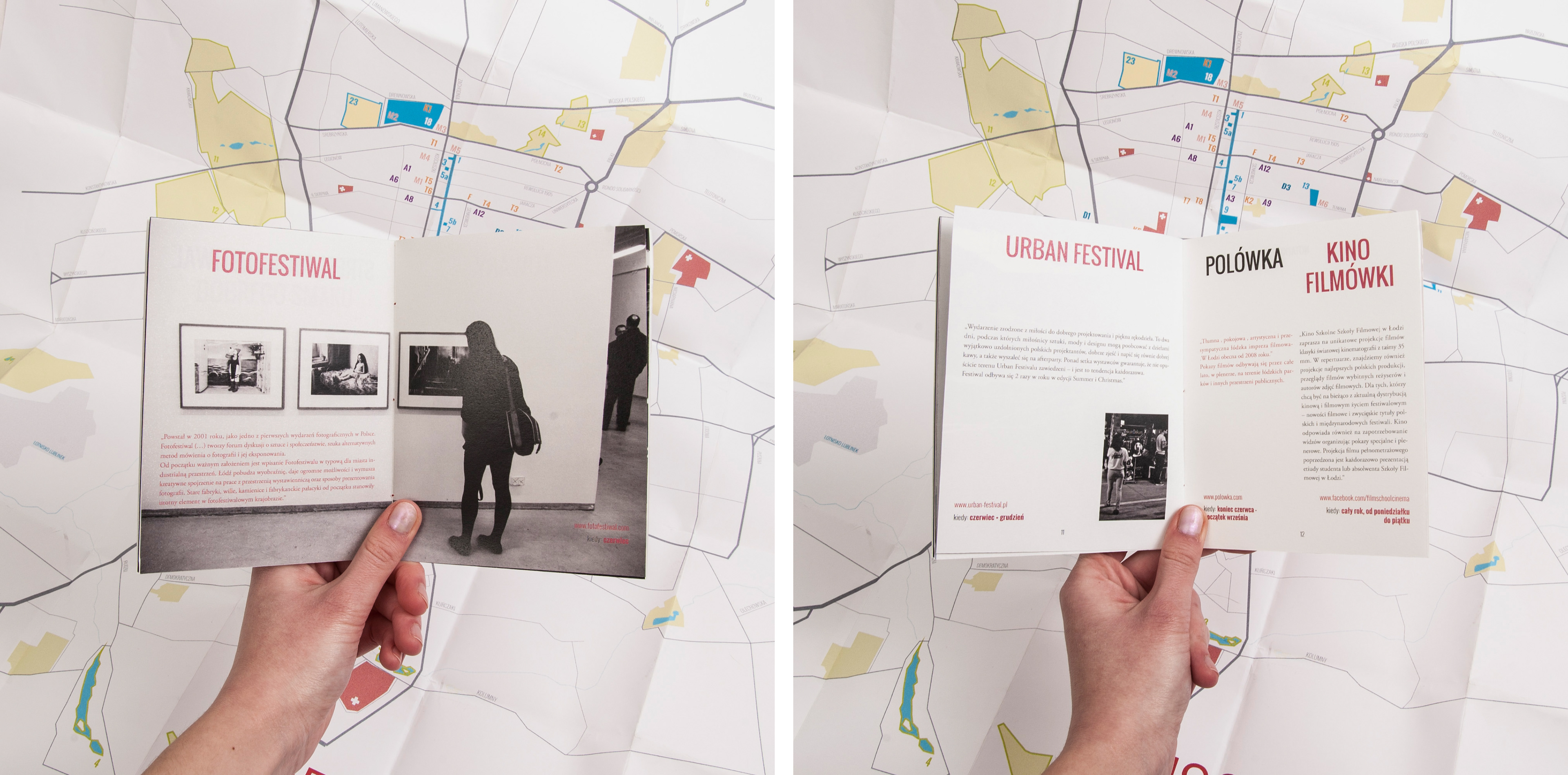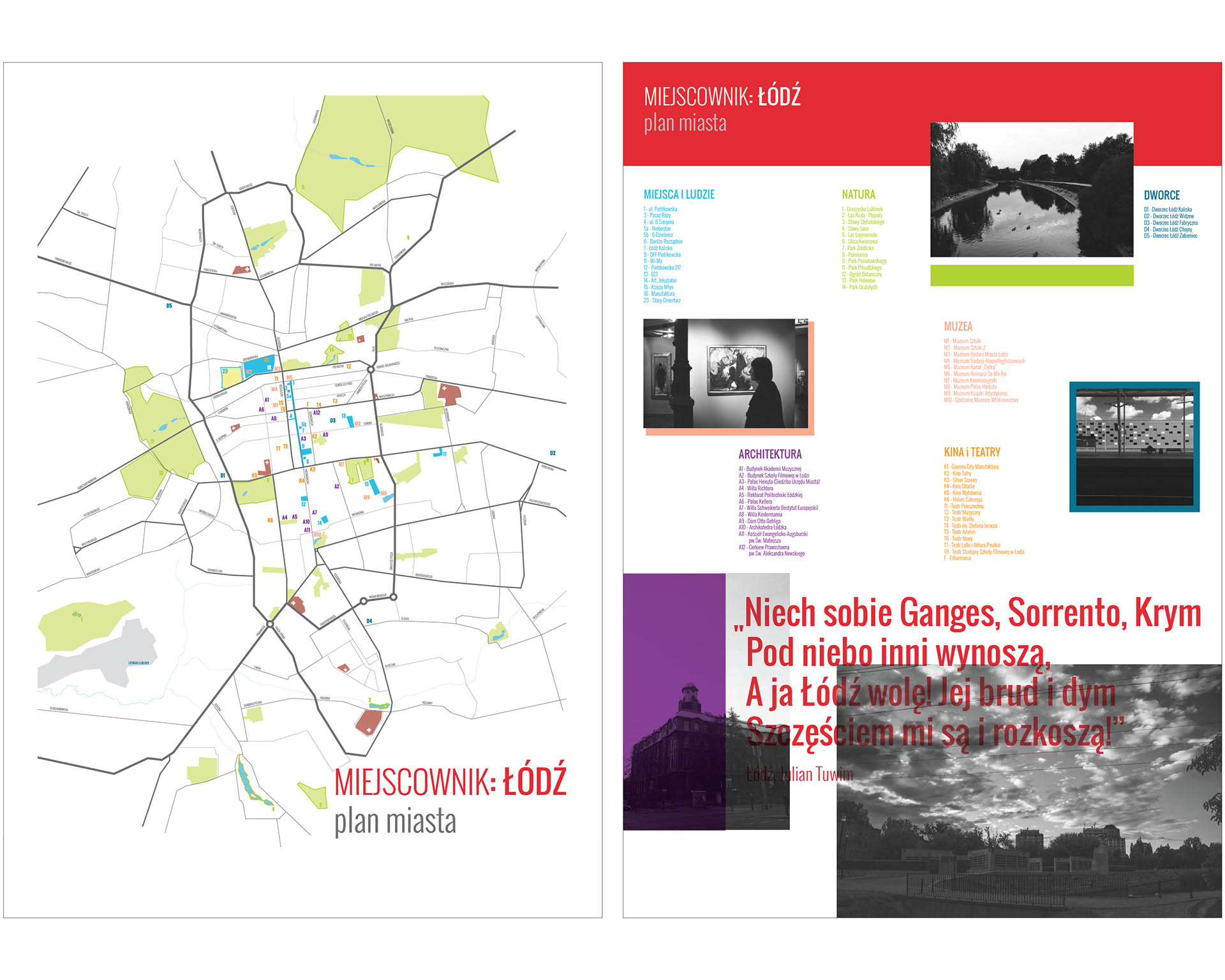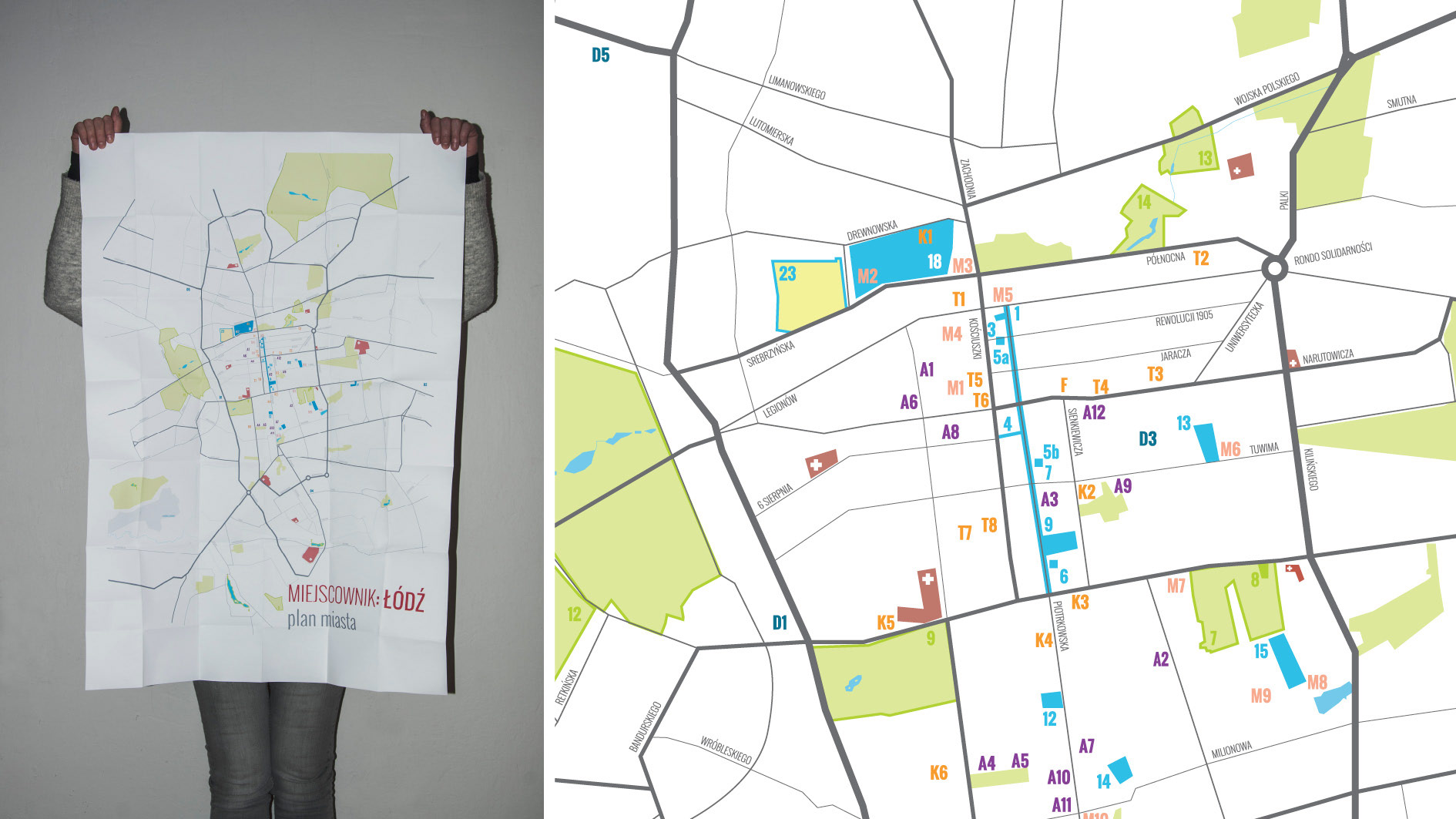 The aim of this publication is to inspire and intrigue, rather than dictate ready-made solutions.
It presents my own perception of Łódź (texts, photos and illustrations were made by me, unless stated otherwise),
a set of information that can serve as a starting point to explore the city.
Modular form of the guidebook makes it flexible and multifunctional – the user can remove one part, add their notes, sketches etc.
The booklets where hand-stiched and the box hand-folded by me.