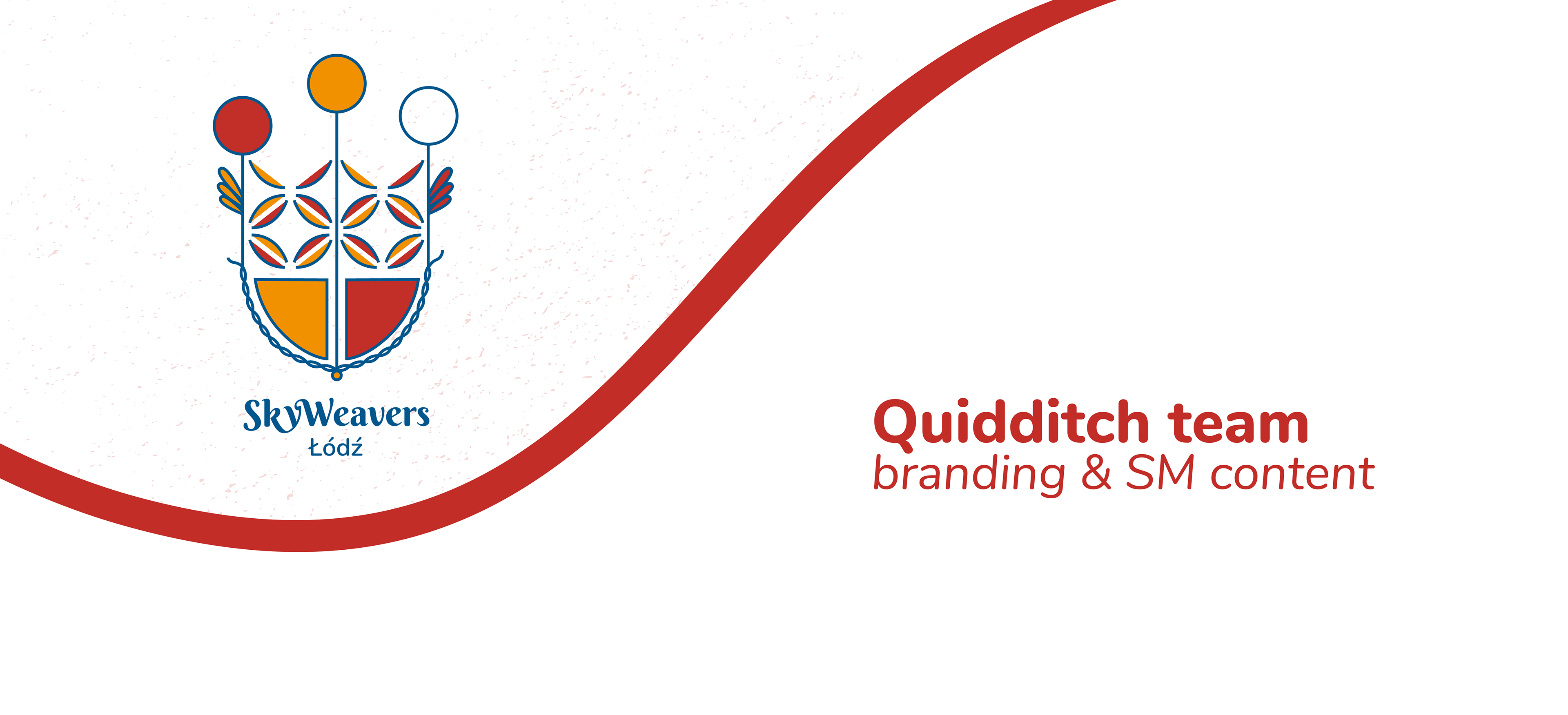 SkyWeavers is the first Quidditch team founded in the city of Łódź. 
Quidditch, you ask? Yes, it is a real sport! Unfortunately you don't get to fly, but you do need a broom. 
You play with a quaffle or bludgers and there's a snitch that needs to be caught. 
I have a pleasure of both playing, and designing stuff for SkyWeavers team!